Micro-combat App!
Viruses, bacteria, fungi and parasites threaten the health of citizens. You can only save them by working as a team!
Micro-Combat is a card game in which you will put yourself in the shoes of doctors, researchers and health personnel whose mission is to prevent the population from getting ill due to the attack of the pathogens that run through the city. Your objective will be to work as a team to ensure that none of the characters in play lose all their defenses. You will have different preventive measures and medications to protect your citizens... but they will not always be enough!
This App is based on the original idea of ​​the card game created by ISGlobal in collaboration with the Laboratori de Jocs, and produced and validated with funding from the European Health Forum Gastein and the European Antibiotic Awareness Day, an initiative of the ECDC (European Center Disease Control).
Micro-combat App has been funded by the European Joint Action on Antimicrobial Resistance and Healthcare-Associated Infections (EU-JAMRAI), and designed in collaboration with ISGlobal.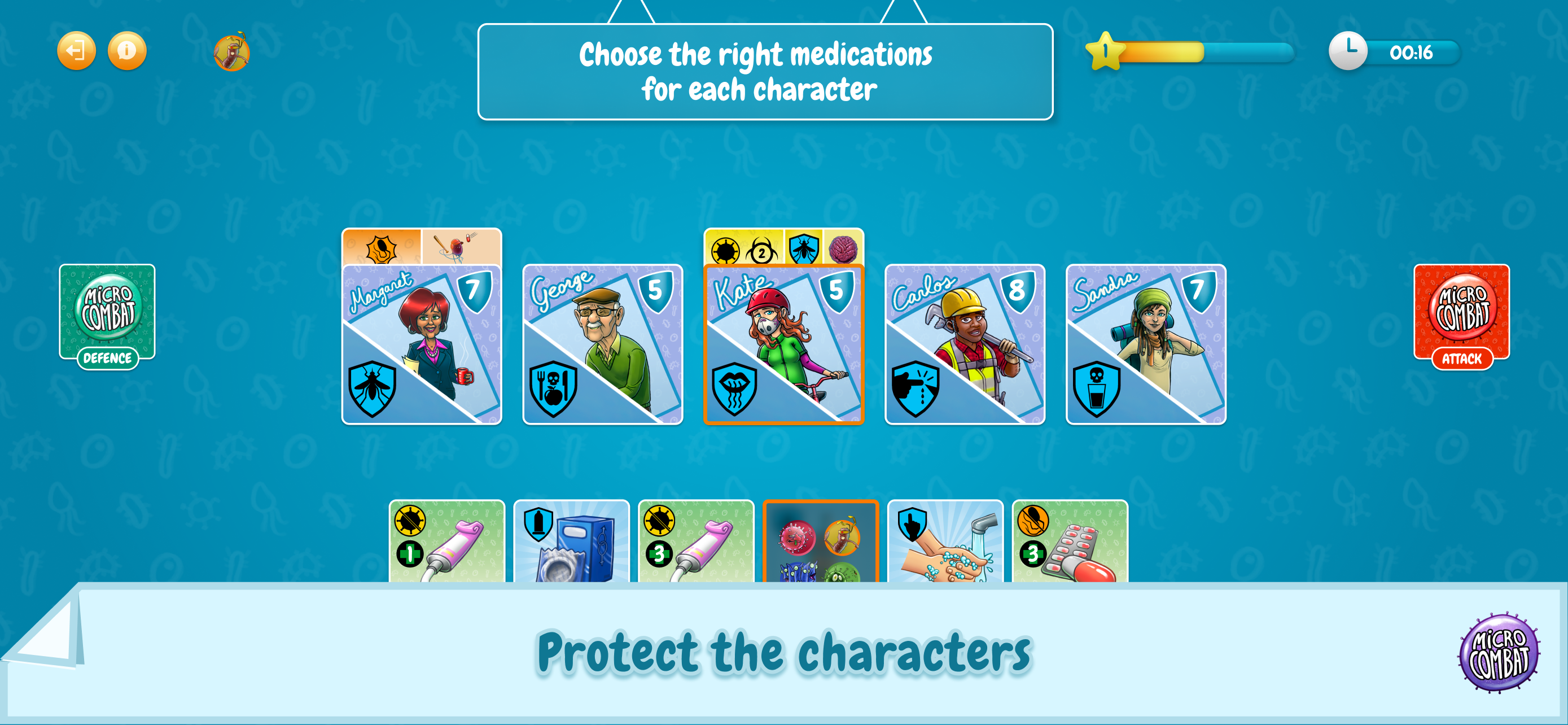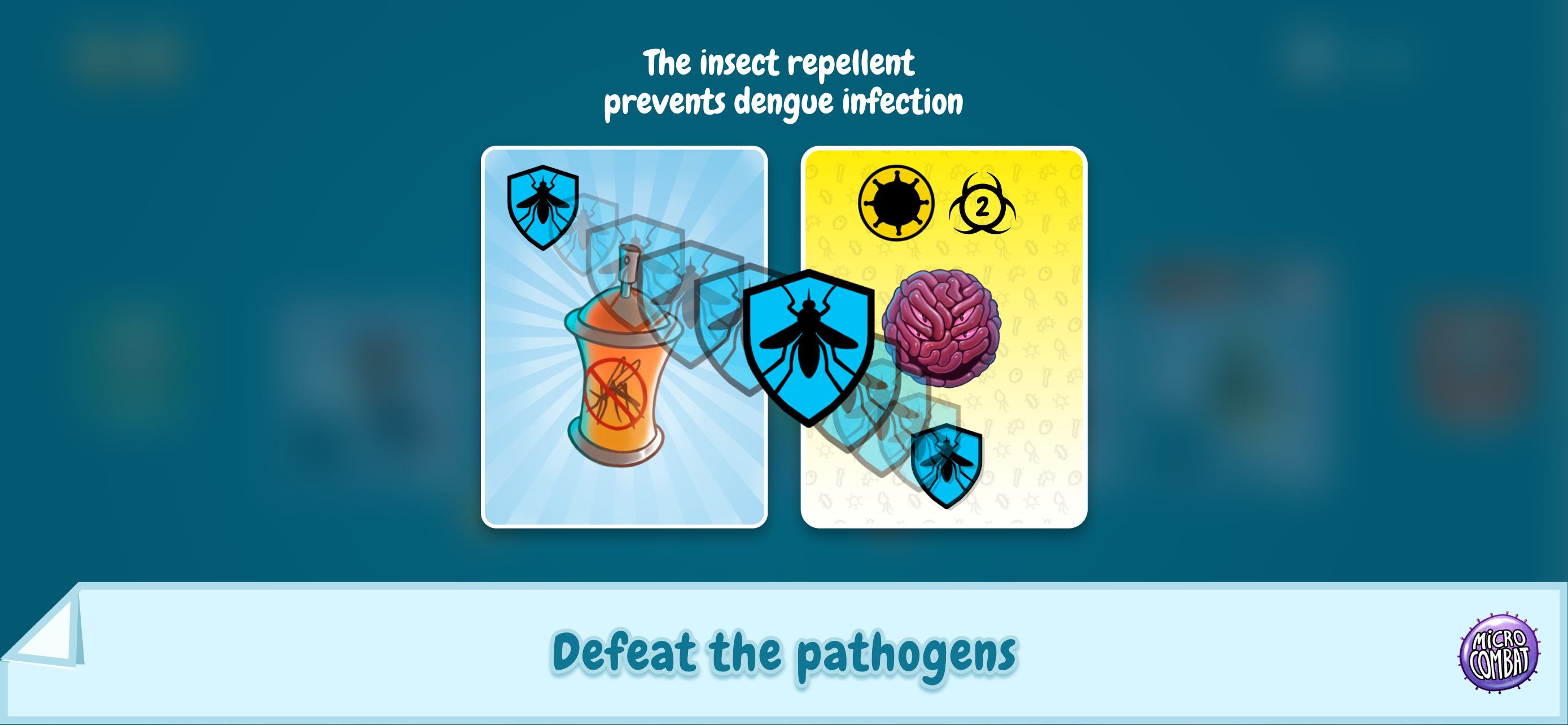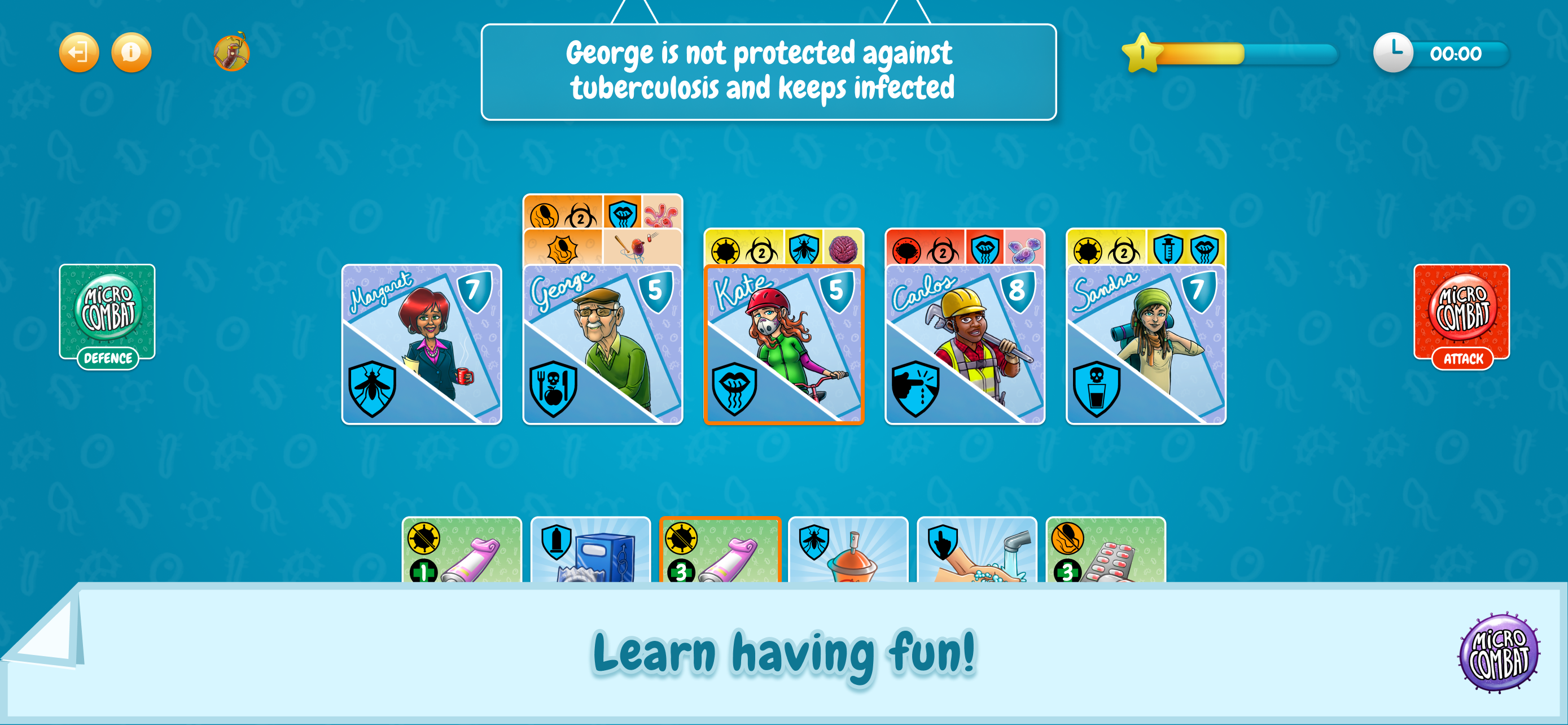 Download the App
Available in 19 languages:

English, Spanish, French, Czech, Danish, Estonian, Dutch, German, Greek, Italian, Latvian, Lithuanian, Norwegian, Polish, Portuguese, Slovenian, Swedish, Romanian, Croatian.
Videotutorial: How to Play Micro-Combat
About
Given the complexity of introducing antibiotic resistance in the curricular program of schools and high schools, EU-JAMRAI has decided to develop this tool to facilitate that the subject is treated by teachers and students during school hours, promoting information, awareness and behavior change in the youngest generations.
To achieve this goal, EU-JAMRAI developed an alliance with the ISGlobal Research Institute to adapt their card game Micro-Combat (an initiative endorsed by the European Centre for Disease Prevention and Control - ECDC) to a mobile application that can be downloaded and used anywhere in the world.
Micro-Combat App is a cooperative game designed for 10 years old players and older, and with an approximate duration of 15 minutes. It can be used in classroom or anywhere and, among other concepts, it allows introducing what types of pathogens we are exposed to, how we can prevent the spread of infectious diseases, how much more effective is prevention than the subsequent treatment of diseases or what antimicrobial resistance is.
This mobile application allows players to play remotely with people from their own environment or from anywhere in the world.
Objectives
To provide general and specific knowledge about antimicrobial resistance and enhance correct use of antibiotics, promoting individual behaviour change.
To enable players to become familiar with different types of pathogens (bacteria, viruses, fungi, and protozoa), multiple routes of transmission, different infectious diseases, the specificity of drugs to combat them, and the phenomenon of pathogen resistance to these drugs.
To advocate for the inclusion of the antimicrobial resistance subject in science educational curricula to achieve social transformation through individual behaviour change.
Characteristics
Number of players: 1-4
Approximate duration: 15 min
Recommended age: more than 10 years old